One Lake Bike Tour
Tour highlights:
this tour is one of our easiest courses
bike all the way around a lakeshore with outstanding views of Mt Fuji and the surrounding forests
visit a beautiful historic temple and a flower garden in the mountain's foothills
see the iconic mountain from some of the area's most famous viewpoints
Difficulty:
Easy
Duration: 2 to 3 hours
Length: 20 km (12 mi)
Elevation gain: 200 m (650 ft)
Terrain: Bike paths, country roads
Departs from: Kawaguchiko Train Station
Tour fee: ¥11,000/person for 3 or more people, ¥18,000/person for 2 people or ¥35,000 for 1 person
What's included: Support car (to ride in if you get tired), English-speaking guide, bicycle, basic insurance, helmet, bottled water and light snacks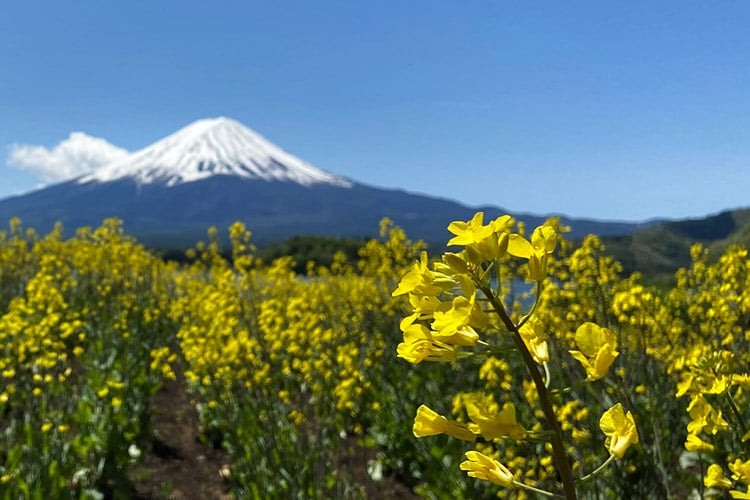 Description: Bike the shoreline of a lake that offers outstanding views of Mount Fuji. Explore picturesque countryside on one of the area's easiest, flattest bike courses. Visit an atmospheric ancient temple and a famous lakeside shrine. Stop at a flower garden that provides a colorful foreground to the iconic mountain. In Spring, view Mt Fuji framed by cherry blossoms. In Fall, ride under arches formed by maple branches covered with bright red and yellow leaves.
Photos and Videos from the One Lake Bike Tour