About Our Tour Guides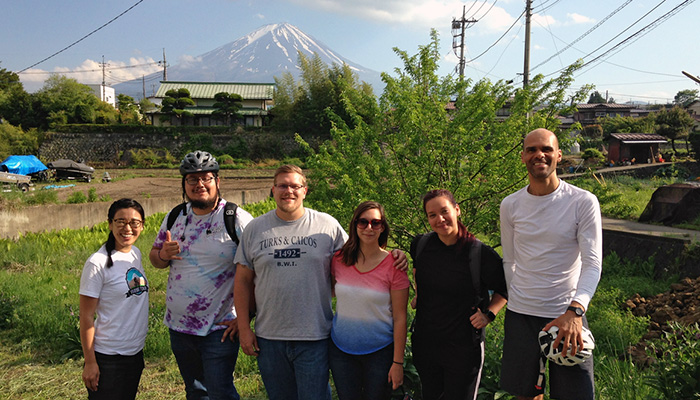 We are native English speakers and long-term residents of Japan who are passionate about making the beauty of nature, historic sites and traditional arts and culture more accessible to visitors. Our training includes CPR, first aid and bicycle repair.
We're especially fascinated by traditional Japanese textile and paper arts, and our team of guides includes an experienced practitioner of these arts.
We enjoy short, leisurely bike rides, long, demanding ones and everything in between. We stay fit by riding hundreds of kilometers each month in mountainous regions. Whether you're interested in an easy sightseeing tour or an intense ride, we'll be able to accommodate you. We know the local routes well and will help you have a fun, safe journey.
We also love hiking and have a wealth of experience with the trails in the Fuji-Hakone-Izu National Park. We offer multi-day hiking tours through our sister site
Izu Hike
.